Building & Nurturing Brand Relationships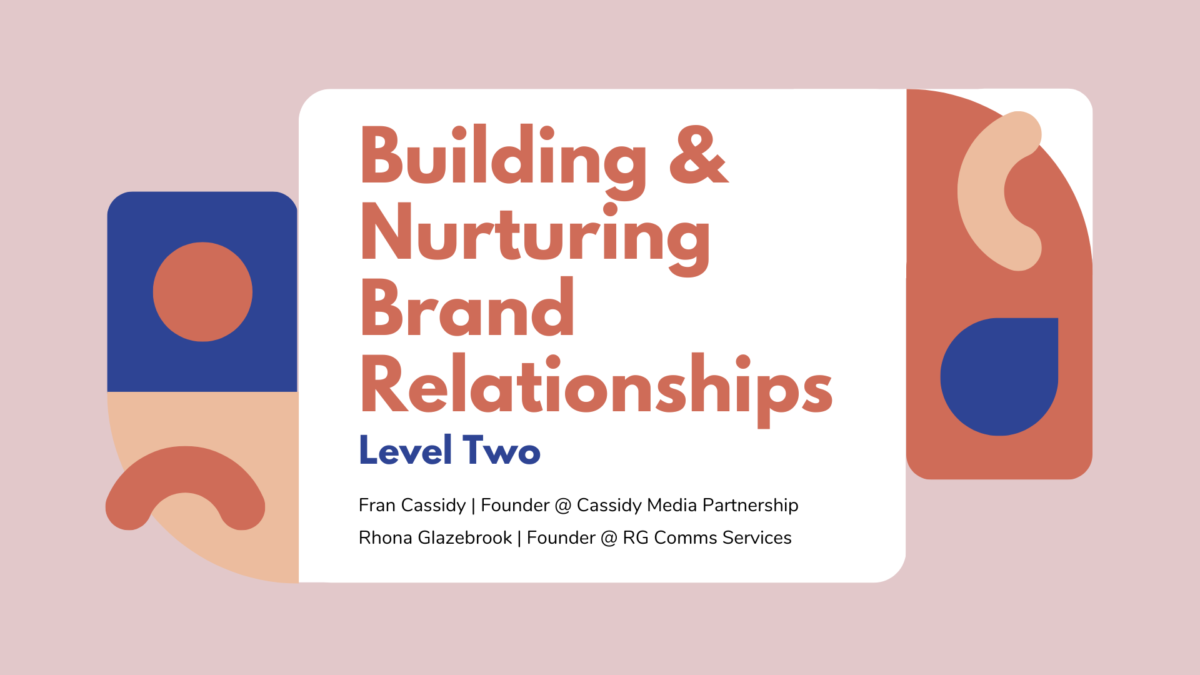 This two-hour online course is delivered live with an interactive presentation and discussion.
Next Session: POSTPONED
The set-up of any new DTB relationship is key, so this course is packed with tips to help you establish the ground rules with your client before you start developing any work. The course addresses the areas which you can explore to really help get your relationship off to a good start.
Through a mix of charts and Q&A this programme allows you to hear from people who have been through the process and have a clear client focus, allowing you to understand the importance of key stages and components of a strong relationship.
The course aims to discuss a range of topics whilst also allowing for group discussion of the most relevant issues facing production companies who are looking to establish strong direct relationships.
This course builds on the topics found in the Building and Nurturing Brand Relationship Webinar and allows for greater exploration of the issues and ideas.
There are a number of real-life examples of managing brand relationships day-to-day, plus room to ask questions and discuss winning approaches that you may be developing for new clients.
 By the end of this course you will be able to:
Understand the current market climate and be clear about the context of your new relationship,

Identify and interpret a variety of information sources to help understand your new client and their business,

Plan for an orderly transition into your business,

Build a timeline for what needs to be done,

Identify the key stages of any new client relationship and begin to adopt strategies to support a successful change,

Learn from real-world examples,

Plan for a structured approach to managing your new brand partner,

Be able to understand the importance of evaluation and suggest ways to measure the work and the relationship.
This course is best suited for manager/leadership roles who already have some experience and current working relationships with the DTB marketplace who may be looking for additional ways to improve the existing relationship:
Senior Producers

Executive Producers

Head of Sales/New Business

Head of Partnerships

Managing Directors
Price: £199 + VAT
---
Testimonials:
"It was useful insight based on actual Client experience supported with factual data. It was good to understand the stages of these relationships."
"I found it especially helpful to get some insight into the roles of Clients within organisations and to be given guidance about how to investigate those."
"Gave a really good rundown of what brands and clients will be looking for with some interesting discussion points."