How To Grow The Clients You Have Got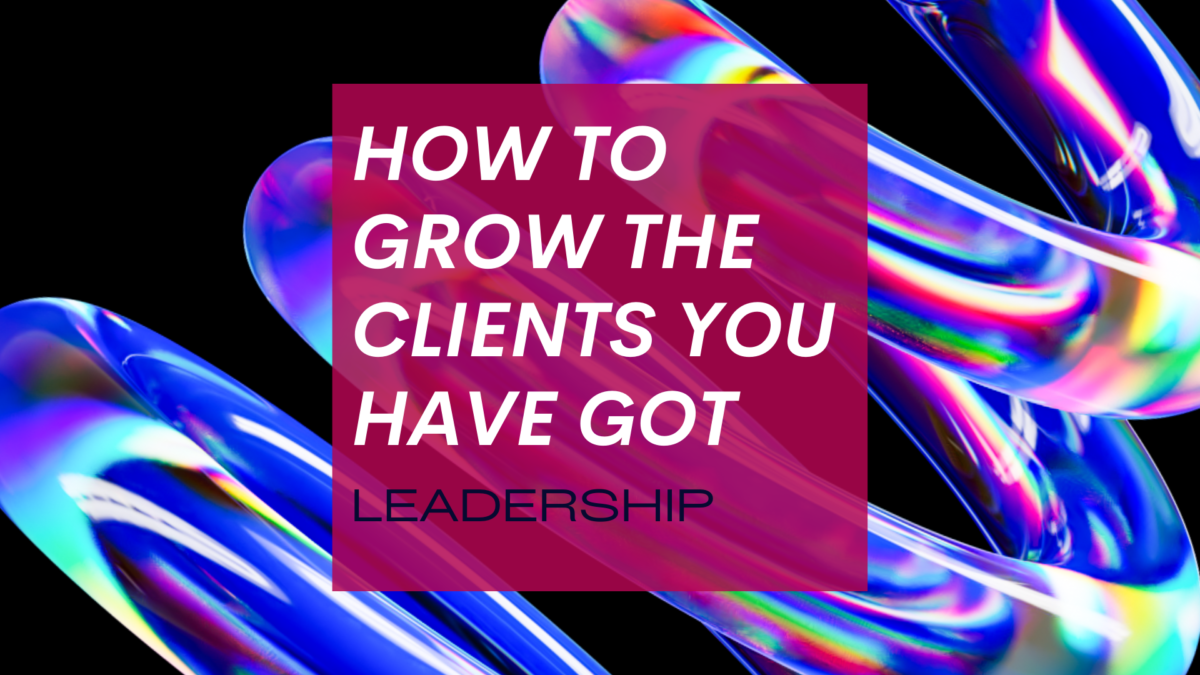 This 90-minute online course is delivered live with an interactive presentation and discussion.
Session Date: February 10th, 2023
So you have a good client list, but are you really making the most of the relationships you have? Do you know how to grow organically? This course delivers the basics of how to build client growth plans. How to identify the clients who are ready to grow with you? How to move from opportunities to real-life growth plans agreed with those clients?
By the end of the online course, you will learn:
Identify client growth opportunities.

Create a client growth plan.

How to start discussing growth with your key clients and turn ideas into agreed revenue streams with key clients.
Price: £250 + VAT
---
Testimonials:
'A great partner for ambitious CEOs who want to get stuff done. I would unhesitatingly recommend.' – Chris Hirst, CEO Havas Creative
'A pleasure to work with from start to finish, the wealth of their experience coupled with the clearly defined stages of the process from assessing our current set up and needs to drawing out the key elements and delivering an achievable process for reaching our aims was impressive.' – Tom Webb, CEO at Park Village