Negotiation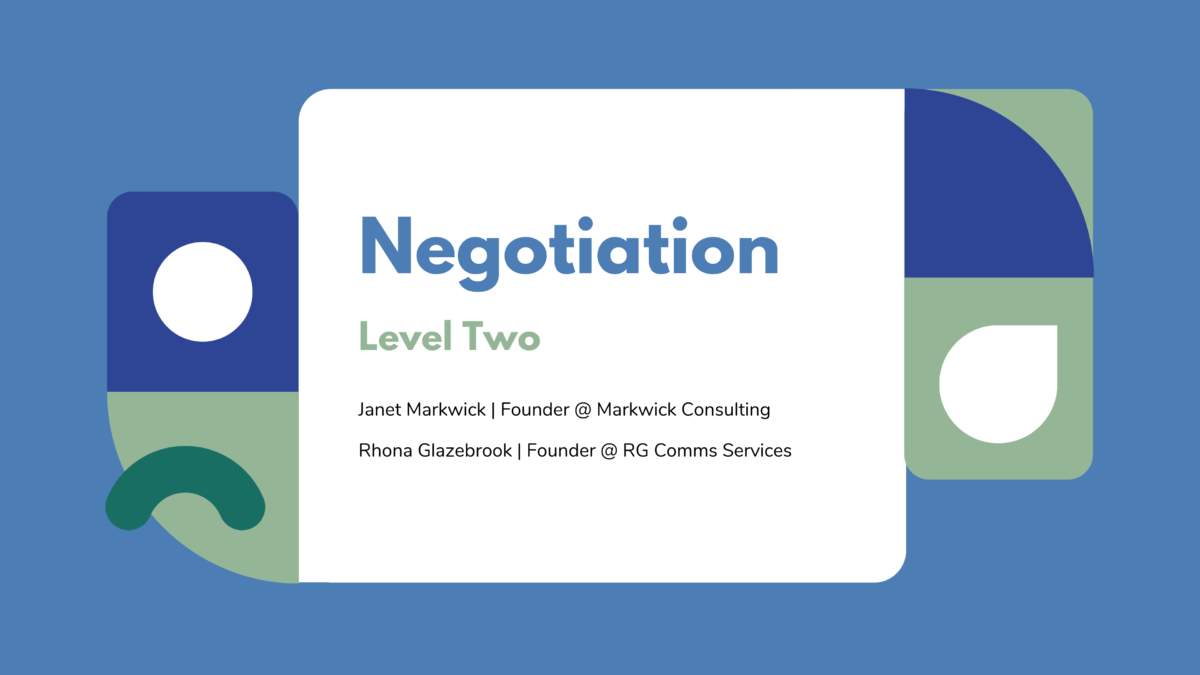 This two-hour online course is delivered live with an interactive presentation and discussion.
Next Session: August 2, 2022 | 11:00 AM
This brand new, two-hour online module is delivered live by interactive presentation and discussion and training focuses on understanding the key factors required to manage successful negotiation.
Few of us believe that we are master negotiators, but the good news is that there are simple tools, methods and strategies that can help us improve our negotiation skills.
Successful negotiations should be a win-win for both parties, so this course starts by understanding who is typically involved in a client negotiation and the common factors that drive them.
Many direct to brand negotiations will involve procurement so this module helps you understand the role of procurement role in today's landscape and the many boxes they must tick. Value is often a big driver for procurement, so this module looks at how to identify and articulate the value you bring in a procurement-friendly way.
The module will also walk you through how to plan a negotiation from start to finish, including assigning roles, what tactics you might keep up your sleeves, how to identify 'walk away' points and how to get to the end of the process with a successful outcome.
By the end of the module, you will be able to:
Understand what's driving your client needs and objectives

Understand the role of procurement

Create a negotiation game plan

Understand some key negotiation tactics

Identify key steps and assign roles
This course is best suited for Senior Exec Producers, MDs and or Commercial/Finance leads.
The content of this hour module has been created by trainers with experience in negotiation a C-suite level in both production, client, and agency organisations. There will be an opportunity to submit questions during and after the session and some presentation materials will be available afterwards.
Price: £199 + VAT