Understanding Brands Needs & Skilling Up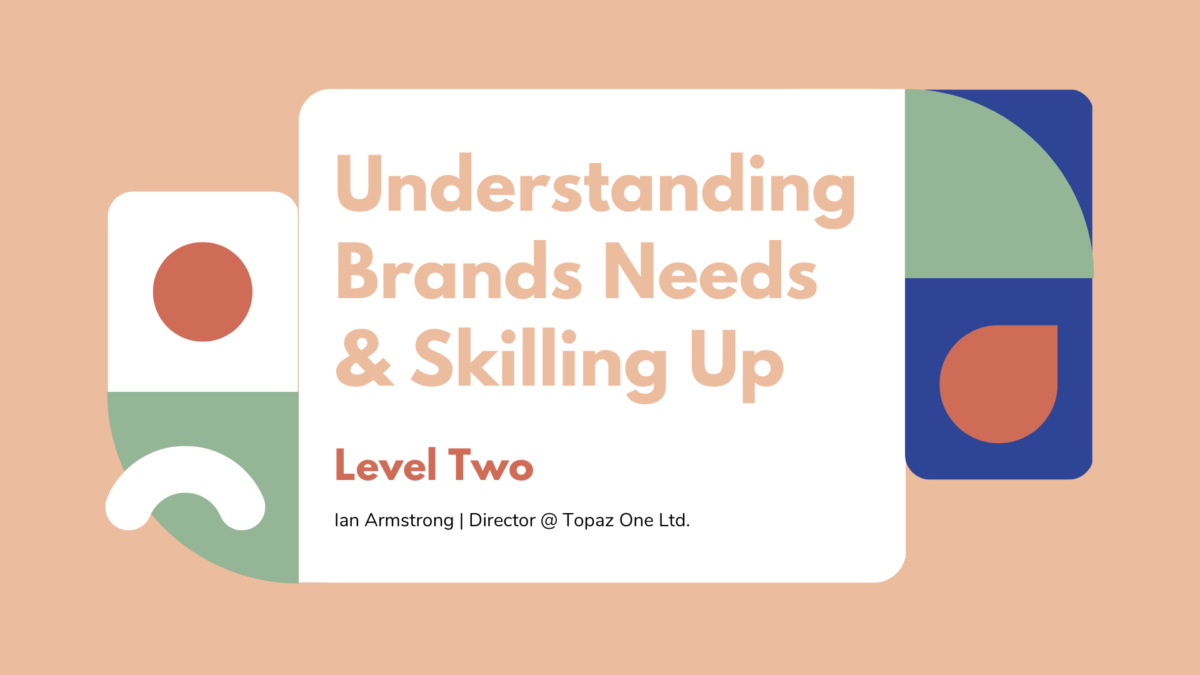 This two-hour online course is delivered live with an interactive presentation and discussion.
Next Session: 15th June, 2022 | 11:00 AM
This session discusses what's required to empower your team and your business to start to develop new direct-to-brand relationships and revenue streams.  Through presentation and discussion, the session will help you get an understanding of the needs of brands in today's market and includes real-life insights plus practical steps to get you ready to start prospecting new clients.
Time is spent discussing different client structures and how best to manage those in relation to the plethora of departments inside a client organisation.  The course will also cover stakeholder mapping in order to help you identify the core skills that you will need in order to build the right team.
By the end of the webinar you will be able to:
Understand the current market climate and context,

Incorporate how media habits are changing into your thinking,

Be clear about where and how to find information about prospective clients,

Develop strategies of how to talk to the brand/client,

Understand the differences in client roles and how they affect you,

Identify different client structures and their impact,

Determine the skills needed by your organisation to develop direct relationships,

Identify skill gaps in yourself or your team.
This course is best suited for manager/leadership roles who already have some experience and current working relationships within the DTB marketplace:
Senior Producers

Executive Producers

Head of Sales/New Business

Head of Partnerships

Managing Directors
Price: £199 + VAT
---
Testimonials:
"This was invaluable and so pertinent to my recent experiences."
"Particularly useful in terms of finding out the landscape of the industry at the moment. Very useful statistics"
"Navigating direct to Client business with the correct processes and the right team make the experience a positive one from the start."