Creative Director @ Final Pixel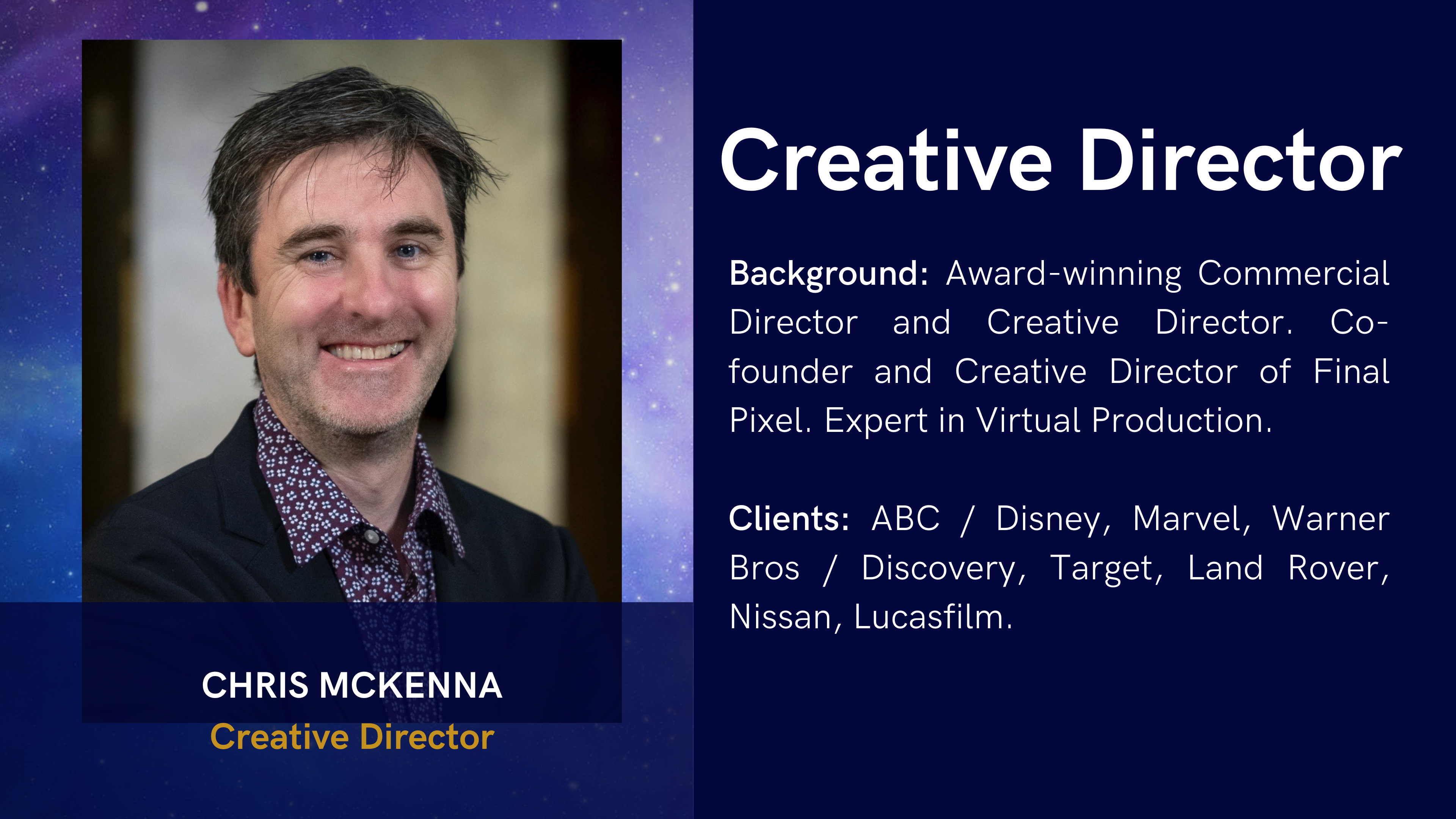 Chris McKenna hails from Scotland but has made his name in the US as a sought-after director of commercials and branded entertainment.
Chris has a passion for training and speaks regularly on the subject of branding, creativity and virtual production.
His European training combined with a solid grounding in US popular culture gives Chris a unique creative voice. His work is funny and engaging while retaining a sharp, intelligent edge. Over the last twenty years, Chris has shot campaigns for nearly every major TV network in the US, and an endless number of household-name commercial brands.
After growing up in a Glasgow suburb, Chris cut his teeth at the BBC's creative services department in London. After a transfer to BBC America in 2001, he worked at various networks and agencies. Then in 2006, with Monica Hinden, he founded Wee Beastie, a creative agency that produces highly-focused branded entertainment for the US market.
At the beginning of the pandemic, Chris co-founded Final Pixel. In two years, Final Pixel has created an enviable reputation as one of the extremely-limited number of companies able to claim expert status in the emerging virtual production marketplace. In a nod to the disruptive nature of this new production paradigm, the company has organized itself as an end-to-end studio capable of creative development, environment design, physical production and post.