Director @ Topaz One Ltd.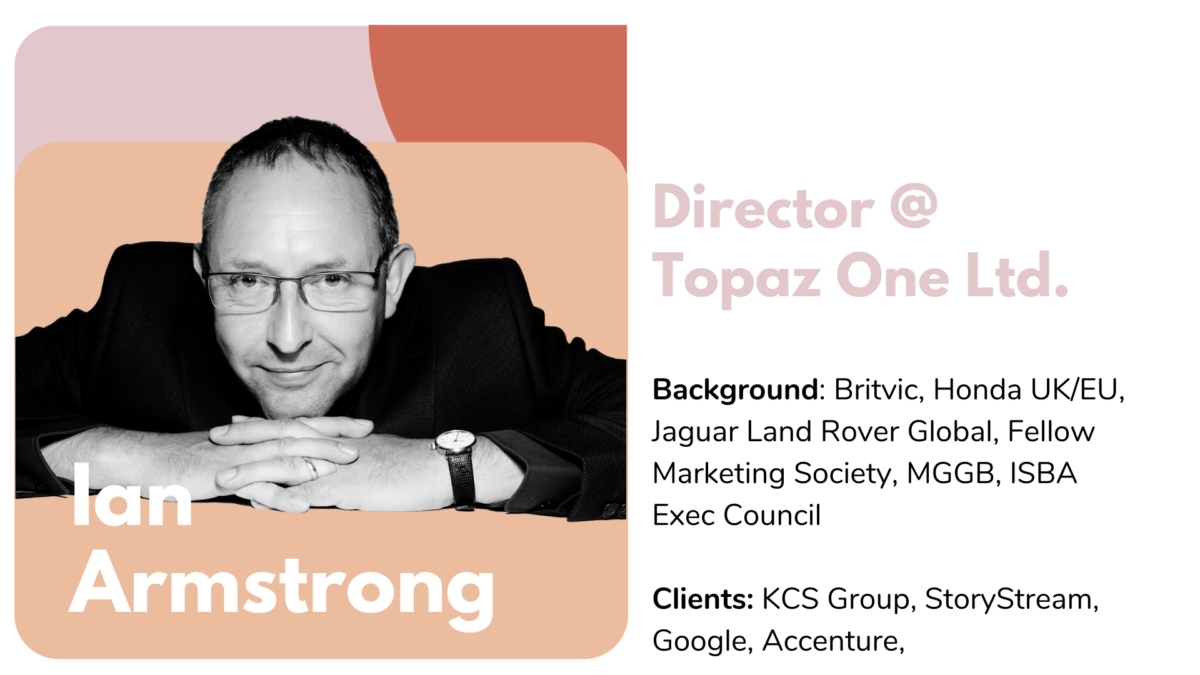 Over 24 years in a brand owner, starting on fast moving consumer group soft drinks brands like Pepsi and Tango Ian has managed production lines, factory output and logistics operations as well as Global and European advertising operations.
Most notably making his name as the Honda car client who helped reset the brands perception through innovative and daring campaigns including the first ever live ad broadcast since the 1950s on British TV with C4. Behind many of Honda's famous Power of Dreams campaigns that drove significant business performance improvement including, 'Impossible Dream', 'Grrr – hate something, change something' and Civic 'Choir'.
In 2012 Ian joined Jaguar Land Rover as Jaguar's Global Marketing Communications Director and was the briefing client behind the "British Villains" strategy unleashing the power of the brand through the lens of charm, wit and a unique positioning. Most recently he was also the briefing client on JLRs global paid content including Range Rover Sports' Dragon Challenge in China, Eva Green's involvement in the launch of the electric Jaguar I-Pace and the launches of Range Rover Velar, Jaguar F-PACE and E-PACE.
Ian left JLR in Sept 2018 and started his own business; Topaz One Ltd. delivering consultancy services in Marketing. A Fellow of The Marketing Society since 2009, an Executive Council member of the Incorporated Society of British Advertisers (ISBA) between 2011-201 and member of The Marketing Group of Great Britain, Ian understands the nature of bringing the commercial requirements of a client to the Creative process in order to deliver strong results all round.