Executive Producer @ Final Pixel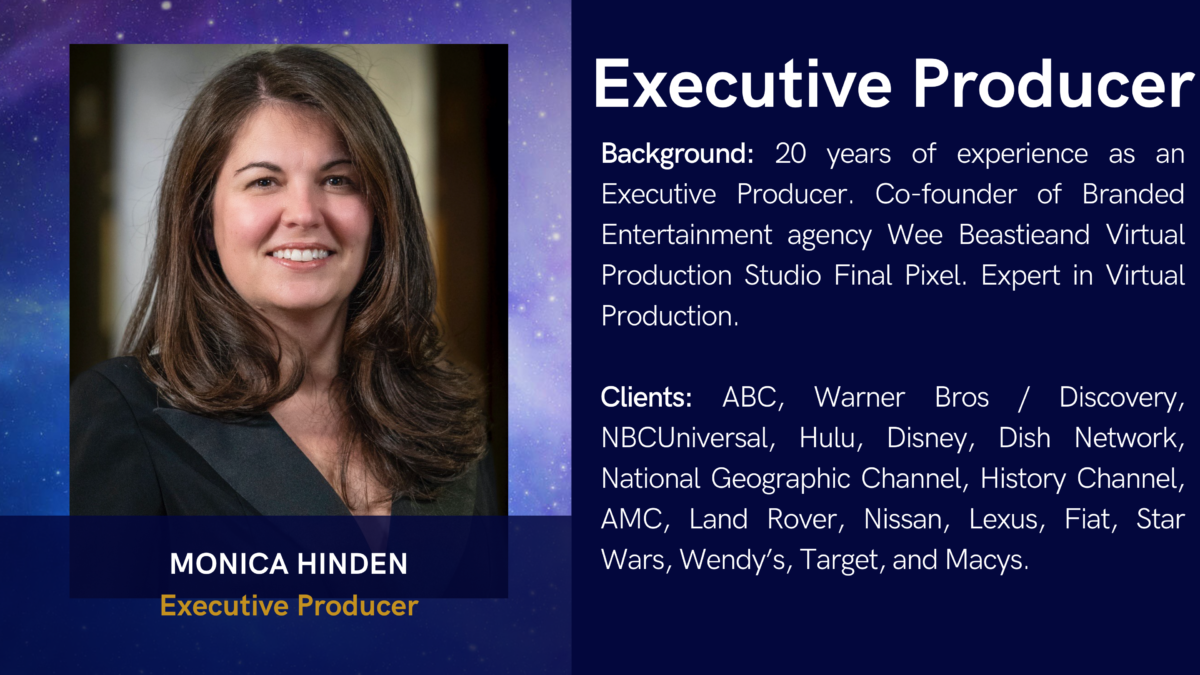 Monica has twenty years of experience as an Executive Producer for commercials and branded entertainment. She is known for shepherding impossible shoots to completion and has delivered countless high-end concepts for dozens of household-name clients. Monica is an expert problem solver and no stranger to logistical nightmares, whether it be a 5-day Land Rover roadtrip with a 25-car caravan, or shooting in the Alaskan backcountry in midwinter for three weeks with ten agency clients.
As co-owner of branded entertainment agency Wee Beastie, Monica's clients comprise a who's who of US entertainment industry brands and top shelf consumer brands.
At the beginning of the pandemic, Monica co-founded Final Pixel and took a leading role in the developing world of Mandalorian-style Virtual Production. At a time when many studios were doing demos and tests, Monica was delivering real-world projects shot in LED volumes for commercial clients – on time and on budget. She has developed an enviable skillset in this new paradigm-shifting production technique. She is based in New York and speaks regularly on the subject of Virtual Production.